Juvederm

What Is JUVÉDERM Ultra Injectable Gel?
As we age, our skin changes. Over time, the natural volume of youthful skin begins to diminish as wrinkles and folds form. But, with Juvéderm Ultra injectable gel, you don't have to just sit back and let it happen!
Juvéderm Ultra is a smooth consistency gel made of hyaluronic acid - a naturally occurring substance in your skin that helps to add volume and hydration. Juvéderm Ultra is indicated for injection into the mid to deep dermis for correction of moderate to severe facial wrinkles and folds, such as nasolabial folds (the creases that run from the bottom of your nose to the corners of your mouth).
Juvéderm Ultra gel is injected under the skin to instantly restore your skin's volume and smooth away facial wrinkles and folds, for example your "smile lines" (nasolabial folds).
Juvéderm Ultra provides a smooth, natural look and feel, so everyone will notice (but no one will know)! In fact, studies show superior results of Juvéderm Ultra compared to a collagen-based dermal filler.

Juvederm Voluma
Juvéderm® VOLUMA® is injectible hyaluronic volumiser that recontours the face to restore volume to chin, cheeks, and cheekbones that have become hollow or thin due to weight loss or age-related facial fat loss. Immediately after treatment, you should notice that your facial contours appear fuller and rounder . . . giving your face a softer, more youthful appearance.
Depending on your course of treatment you may notice a return of the soft, full cheeks, and firm, high cheekbones of youth, a refreshing revolumisation of the face, and a marked return of the smooth jowls and jawline and the firm chin of youth.
And, your results will last—the lifting effects of treatment with Juvéderm® VOLUMA® have been shown to last up to 18 months!
As we age, facial fat loss, gravity, and loss of the skin's natural elasticity conspire to reverse this triangle's composition, leading to a narrower, less youthful forehead and temple area, and a wider, heavier jawline.
Fortunately, Juvéderm® VOLUMA® can restore the face's balance and heart-shaped proportions, revolumising facial hollows and lost volume and recontouring the cheeks, cheekbones, and nose for a fuller, softer, more youthful appearance. Juvéderm® VOLUMA® helps recapture the facial volume that age and weight loss can diminish. With Juvéderm® VOLUMA®, an innovative injectable hyaluronic volumiser, you can enjoy a smoother more youthful appearance of your cheeks, cheekbones, and chin.
Juvéderm® HYDRATE is a new addition to the Juvéderm® family of aesthetic treatments designed to help you look your best.
Juvéderm® HYDRATE offers deep hydration to give you smoother, firmer skin in areas that are often susceptible to sun damage and the signs of aging— the face, neck, décolletage, and hands. Hydration is fundamental to healthy skin tone and elasticity, and maintaining a natural, healthy glow. Creams can only temporarily moisturize the skin at the surface, but Juvéderm® HYDRATE can provide the deep, lasting hydration that will give you a natural, healthy glow.
Many patients notice that, once they have had treatment, their friends, colleagues, and family notice a difference, but can't put their finger on what has changed. Treatment with Juvéderm® HYDRATE is a subtle enhancement, rather than a radical change.
New Juvederm Ultra Smile – for a natural look and a natural feel
Juvederm Ultra Smile shares all the unique qualities of the Juvederm range. It is a smooth flowing gel, which restores volume, enhances the contours and redefines the outline of your lips.
Image gallery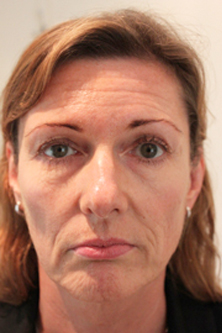 Before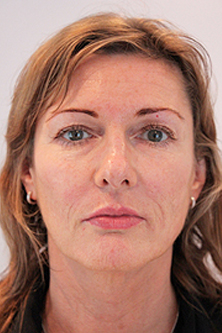 After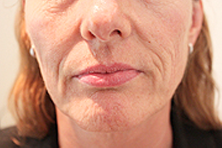 Before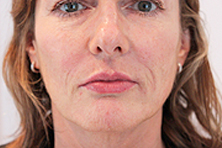 After